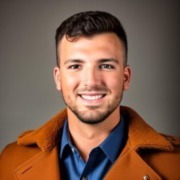 Christian is a Florida native, born and raised in Pinellas County, but regular trips to his grandparent's home brought him to North Naples. He attended Keswick Christian School in St. Petersburg for his entire primary education and envisioned a successful career in Real Estate throughout his youth. He pursued his bachelor's degree in business management from Palm Beach Atlantic University while on both academic and athletic scholarships in baseball.
His desire to permanently move to Southwest Florida was facilitated by the opportunity to both complete his varsity eligibility in baseball (alongside his brother) for the Spring of 2023—the team finishing the best season in its history—while attaining his M.B.A. at Ave Maria University.
Christian's extensive involvement in teamwork, time management, and determined work ethic throughout his academic and athletic career have nurtured a pursuit of excellence, engaging personal interaction, and a hardworking nature which he hopes will shine brightly through his work and relationships in real estate. He sets out daily to provide the industry's best and most genuine service.